Below – some photos of me.
(For photos I have taken, see e g the blog post "Foto safari – snow in Oslo"  winter 2013 –  see more).
Here I am at Casa Grande, Arizona, 1999. Casa Grande was the centre of a large native American settlement. I was travelling with my family. We wanted to see these marvelous achievements, before "the white man" came.
Summer in Norway, two years later. With my son Jakob, parental leave, 2001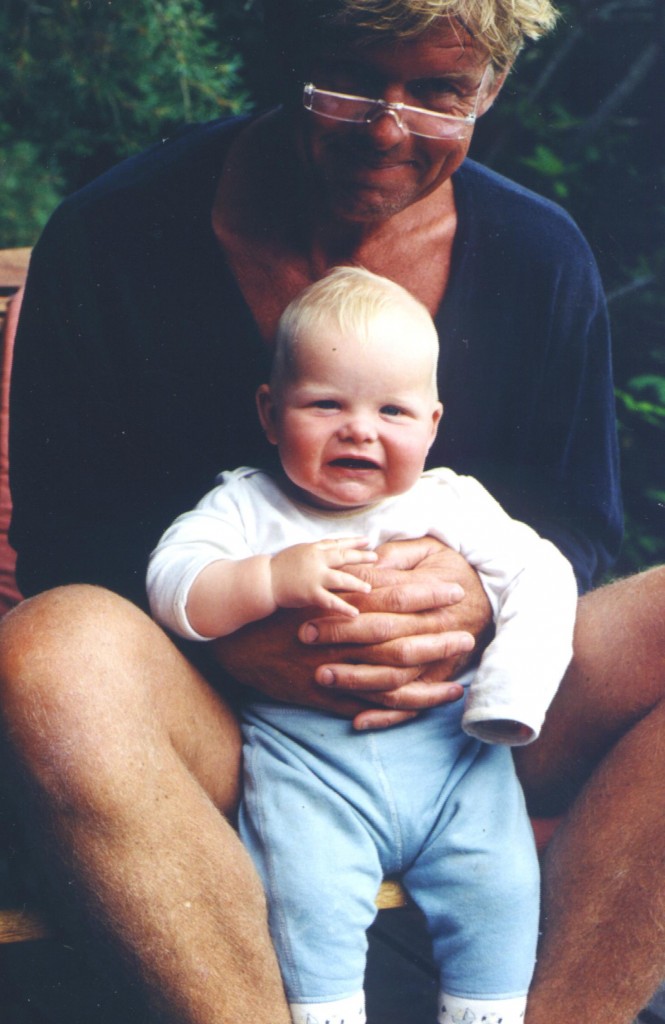 Bathing and having fun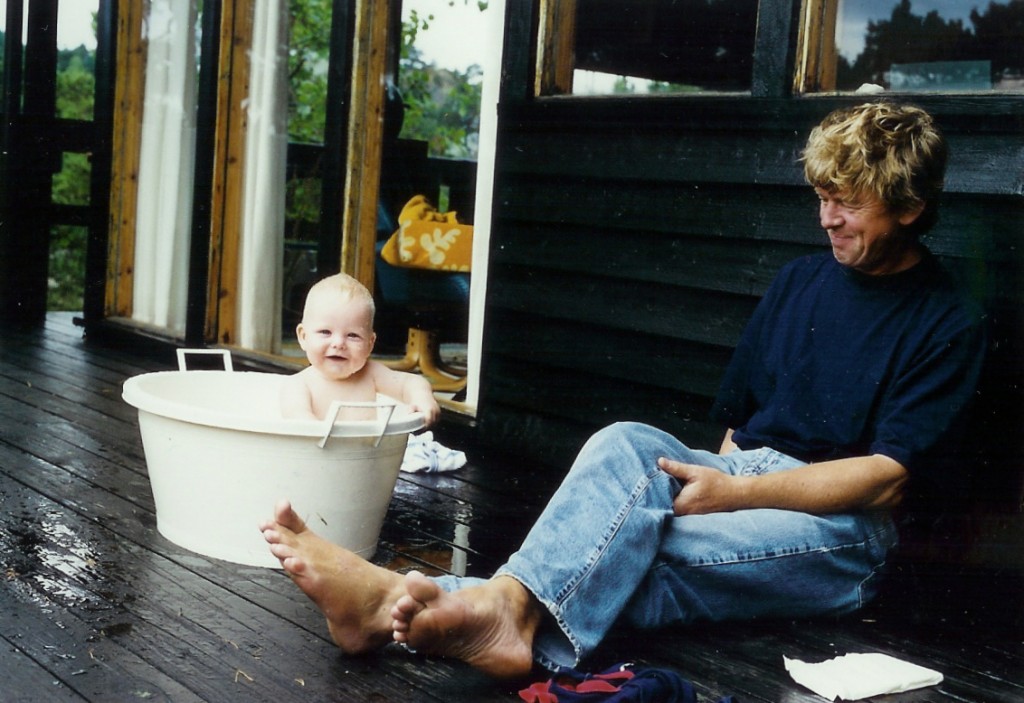 With Jakob and Martin, Essaouira, 2011
Finally, a detail from a picture from when I grew up, proudly walking with my seldom-seen father in an amusement park in Gothenburg, with a gass baloon hanging from a string, ca 1960.