I was born in 1952 and live in Oslo. I finished studies as a sociologist in 1980 and later worked mainly as a researcher,  and also as independent author and firm. This web page lists my research and show some of my other interests. I started as researcher at the Work Research Institute in 1980, and worked as author and stipendiate in periods. My main interest was gender equality research. I did field work on gender in ancient history in Greece in the 1980s, and in the US later (at Apache monument, Arizona, 1999).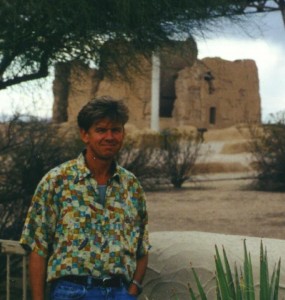 In 1997 I was awarded a dr.philos. degree in sociology.
In 2001 I was able to enjoy extended paternal leave (with son Jakob 2001).
Later I worked independently, and as research director at The Nordic Gender Insitute (NIKK). My firm consultant jobs included work for Siemens, Volvo and other companies, relating to gender equality. Since 2008 my job has been as professor at the Centre of Gender Research, University of Oslo.
My research fields include gender equality, gender and masculinities, working life and family studies, and historical sociology. I have published books in Norway including (translated titles) 'The Gender Market' (Pax Oslo 1981), 'Men' (Aschehoug, Oslo, 1989),  'Work and Family in A Technology Culture' (Universitetsforlaget, Oslo, 1990) and 'Men's Life Connection' (co-author), Gyldendal Oslo 1993 (bel0w, cover of 'The gender market' in the book version 1981).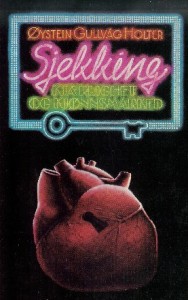 My books in English include 'Labour of Love' (co-editor and author), Avebury, Aldershot 1994; 'Gender, Patriarchy and Capitalism – A Social Forms Analysis' (dr. philos dissertation, University of Oslo/WRI 1997), 'Can men do it?' (Tema Nord 2003), and 'Gender equality and quality of life'  (co-author, 2009).
My interests include music, books, painting and programming. I play flute and some guitar, paint some (below), when I get time for it.
Some of these activities are included here. These pages are owned by my firm, not my job.
Contact information