This site started as a "home page" thirty years ago, mainly, with a list of my publications, but some more personal and private stuff too.
For the full listing / archive of publications, with downloads, and some home page content, go here: http://ogholter.no/archive-page/
For my current research connected to the University of Oslo go here.
Blog posts are explained here: http://ogholter.no/blog posts.
From March 2020, I work as a professor emeritus at the Centre for Gender Research (STK), at the University of Oslo, Norway. I also work as an independent researcher, advisor and consultant – see http://ogholter.no/firm-page/
I hope you find something interesting, visiting my site.
Øystein
PS Here is a homepage remnant (see top menu Projects / Drawings).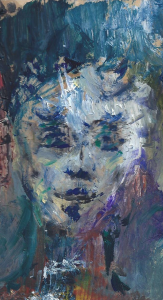 ("A curious researcher?" my oil painting 1983).