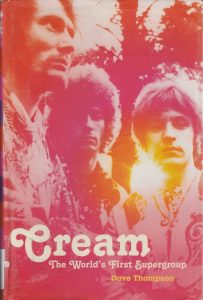 Cream once more
Reading Dave Thompson: Cream – the world's first supergroup. Virgin books, London, 2005
I put on some relevant vinyl albums, to test his hypotheses.
The band sounding very good indeed on live concerts, Thompson claims. I put on Live Cream, volume 2 (RSO 2394 155) – yes this is true. On some tracks they sound better live, than on their studio albums. Do they need an organ (which they worried about) – no.  I note that bassist Jack Bruce takes over much of the stage, and yet this is contested by the two others – as interpreted by Thompson.
In some long instrumental tracks, Clapton mainly plays with Ginger Baker (on drums) while Jack Bruce (bass, vocal) shuts up. Baker heightens Clapton's playing beautfifully, increasing energy and light and darkness where needed.
I listened to the "Beano" album (1966), and then John Mayall's solo album (1967).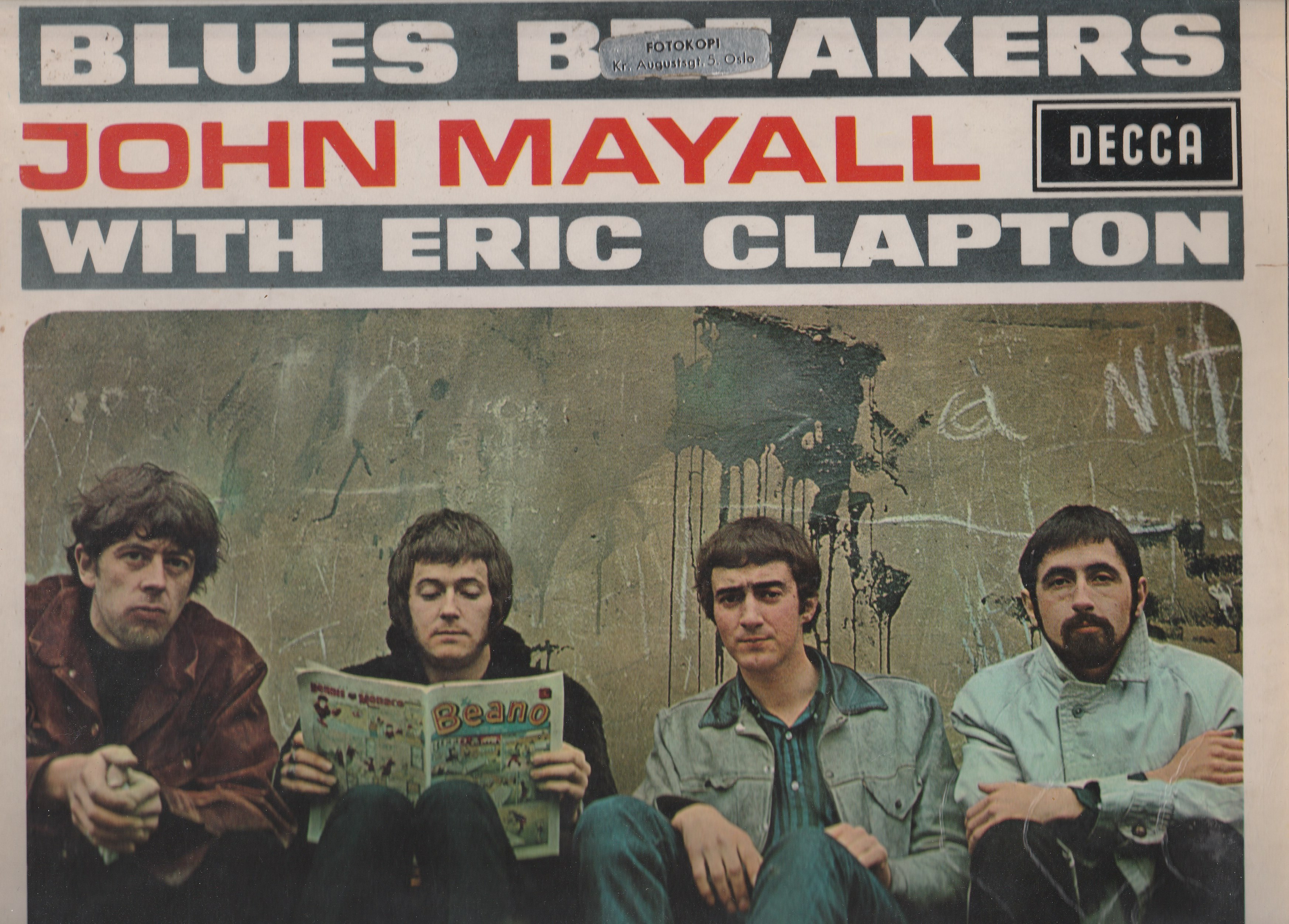 Again, Thompson's interpretations are in line with mine. Thompson's first 70 pages are focused on the UK blues scene before the arrival of Cream. This is very useful, and spot on, as far as I can tell.
Example: I   first heard the Beano album way back when, with my cousins, in ca 1969, on a small Phillips Bambino record player. Even with this tiny player, we were mesmerized by the tone of Clapton's guitar, from opening track "All your love" onwards.Thompson details how Clapton had to struggle, to get this "overdone" guitartone accepted, in the recording.  
Cream was created as very fragile compromise (the group only lasted two and a half years)  going beyond the music up to that date (1965-66). It was like opening a time window.
When the group got lyrical assistance from Pete Brown, they started the venture. They strutted their musical stuff on the debut album Fresh Cream (1966), but their main progressive thrust forward was the next Disraeli Gears album (1967), followed up by the halfway succesful double album Wheels of fire (1968) and the so-so Goodbye album (1969).
Thompson does not note that some of Mayall's songs were pro-feminist.  Or at least, proto-feminist, compared to the standards of the day.
On the Mayall and Clapton "Beano" album, his song "Little girl" is about a woman who has lived 18 years in bad relations. Mayall is out to rescue her. Is it "pastiche" or just riding with the options of the day? Maybe somewhat, but on the Blues alone album, a bit later, he is more explicit, on this front – especially in the "Broken wings" song, maybe the best on the album.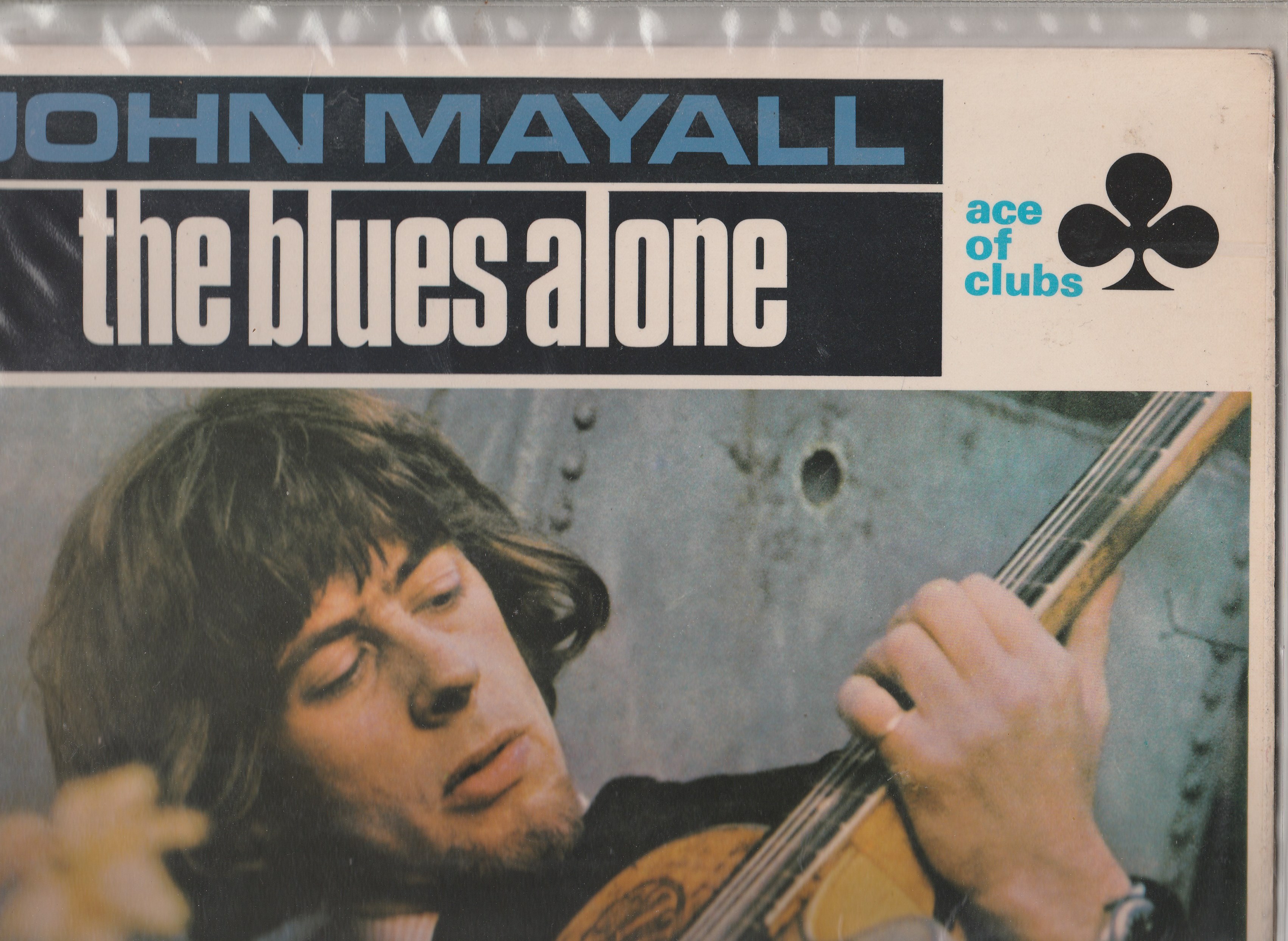 "Somebody broke your wings", he sings, telling the story of a woman. Mayall does not try to intervene as savior. Instead the song is a beautiful attempt to do what Kate Bush (Hounds of Love, 1985) called for later – if I could be in your shoes, climbing up that hill – trying to be in the other person's place. Shifting  the gender perspective. Reminding me of Donovan – although the two started from different musical grounds (folk vs blues).
Another follow-up of the pre-Cream scenery detailed by Thompson was the band Colosseum, with Jon Hiseman on drums. I would not say he is better than Ginger Baker in Cream – rather, he is (at his best) in this same "creamy" class, like in their most well-known prog rock cut, "Those who are about to die". Here, you can hear many jazz-rock attempts get to frutition, based on a good prog song concept, and – not least – the drummer Hiseman propelling the band forwards. The great horn-blower Dick Heckstall-Smith and the others get air under their wings.
This is a song about – basically – freedom from slavery. Other songs were about freedom from other forms of oppression. Including gender oppression. This was the spirit of the time.
This social awareness – in my opinion – was what pushed the music forwards – opening the "time window".