Here are three great LPs discovered recently:
Toumani and Sidiki – father and son playing koras – dreamlike, lifelike, rythmic (all the more flowing, without percussion or drums). Showing how world music is coming of age, this is a new classic.
Blue Oyster Cult: Secret Treaties (1974), reissued by Speaker's Corner 2014. This album was actually censored in Germany when it appeared, with the picture of the Nazi jet plane and the group shown as pilots. Turned out, most of the group were Jews! Patti Smith was involved in the lyric writing. A great rock album. Speaker's Corner has done it again – this reissue has better sound than the original.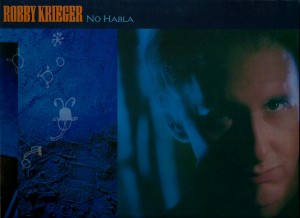 Robby Krieger: No habla (1989). I got this second-hand. How come, the Doors disappeared so fast into non-interesting music (or muzak, superficial entertainment), after Jim Morrison died? This record, made long after the event, shows the same pattern. The two Doors numbers (Wild Child, You're Lost Little Girl) are great, the rest is so-so. This LP strengthens the argument: You need content in music, if not, it won't pay off. Even revolutionary content, like Jim Morrison provided. Krieger's playing on You're lost…. is just heartbreaking. Wish you were here, Jim.