This is hard. It is really hard. It comes to attack me in my dreams.
I thought I was well prepared. But how could someone do this? Not just a bomb, but an hour-long systematic shooting of youth? I haunts me and gives me nightmares. It is worse than even the Nazi death camps.
Here are some pictures, telling more than many words. The first is of prime minister Jens Stoltenberg. present when a woman got a message of grief (copied from media reports July 24).
Norway stands still one minute, the headline says. It was to become more.
The next pictures are from the flower demonstration in Oslo, known as The Rose March, on July 25, where many people participated, perhaps a third of the nearer city centre population. In fact, the centre of Oslo was so full of people that no march type of demonstration could be arranged. Similar scenes had not been seen since the liberation of Norway from the Nazis in 1945.
All kinds of flowers were displayed.
As a participant, I felt that all the people were angry – and yet not about to show revenge!
On the next picture you can see how all kinds of people participated, and on the left, children at the shoulders of their parents. Is it symbolic that the sign in the middle asks for low speed.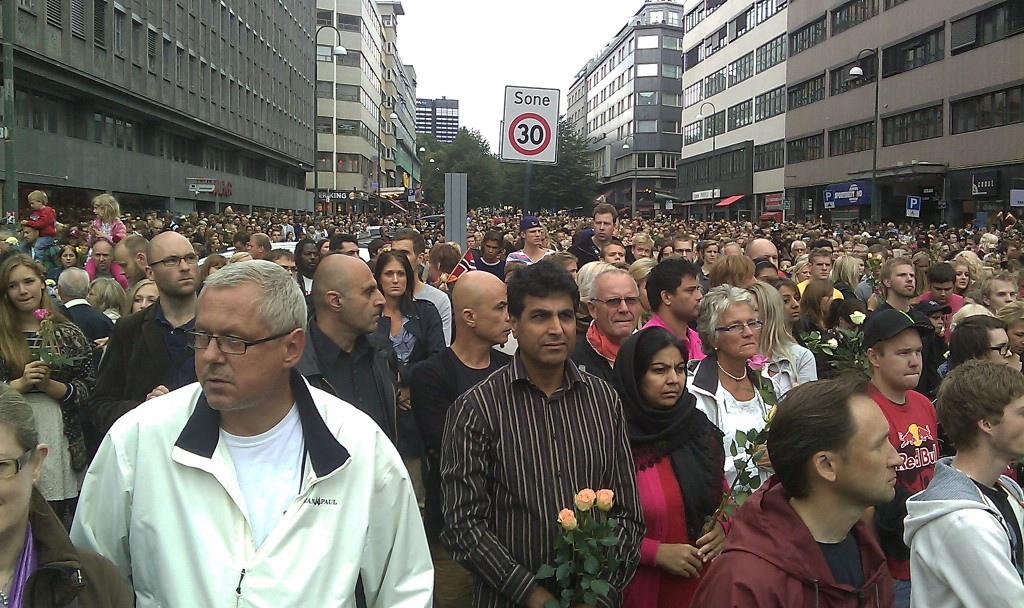 Only a third or so of the marchers had the opportunity to actually hear the start speeches for the meeting. The rest walked towards the parliament and the main church of Oslo. I was among them.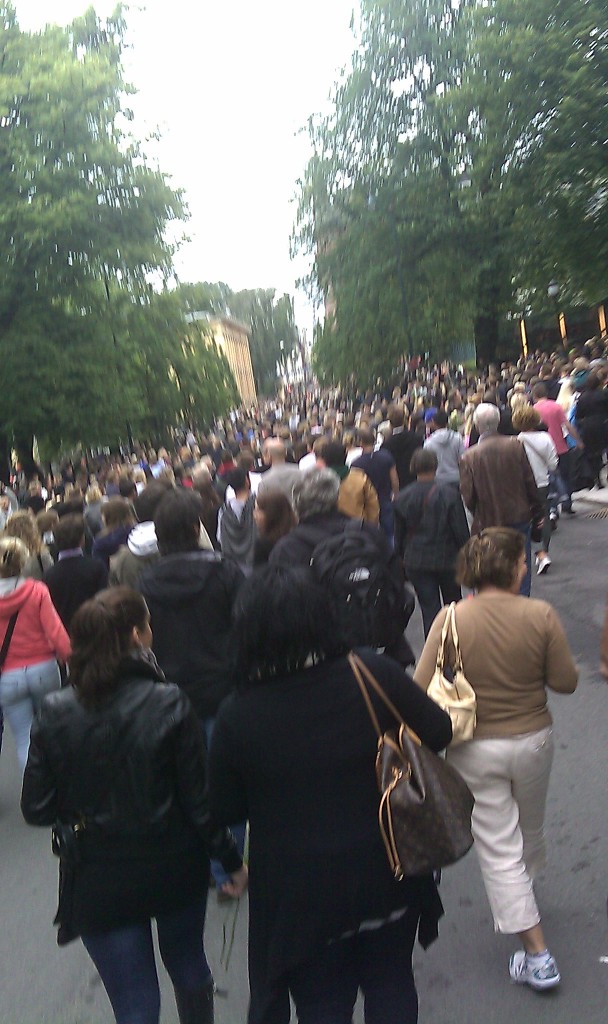 This is how the "main strip of Oslo" between the parliament (Storting) and the King's castle looked
The streets were full of people. We turned towards the main church of Oslo, to honour the dead.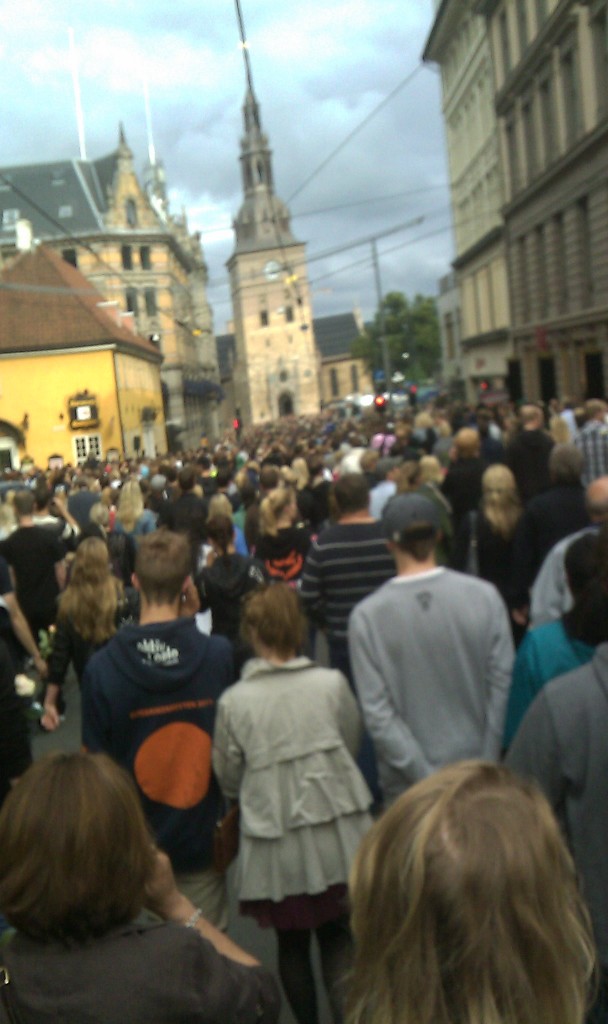 Many had laid their flowers there already, it was hard to get approach, the square was packed with people.