HMS Donovan
This is one of the unknown treasures from way back then – 1970. Donovan was taking a shot at Sgt Pepper, starting from children's songs. The music is just as amazing as the cover.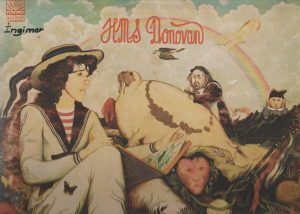 Donovan is an underrated artist, part of the youth revolution in the 1960s, and though somewhat "cosmological", also quite wise (followed up e g in Sutras, 1996). His best guitar work is unmatched to this day, and shines through here.
Donovan, just with his voice and acoustic guitar, can take you away – like no one else.